Hi Everyone!
We would like to introduce to you our new baby section.  We have just added our new baby bonnet.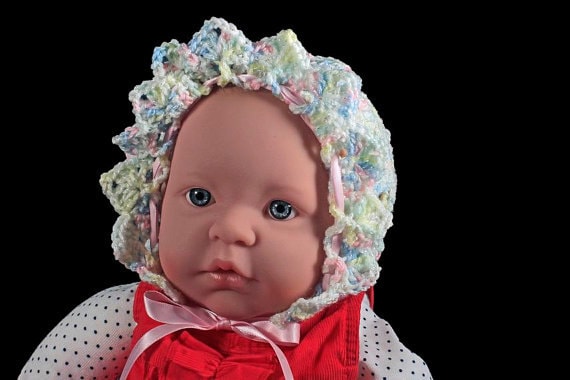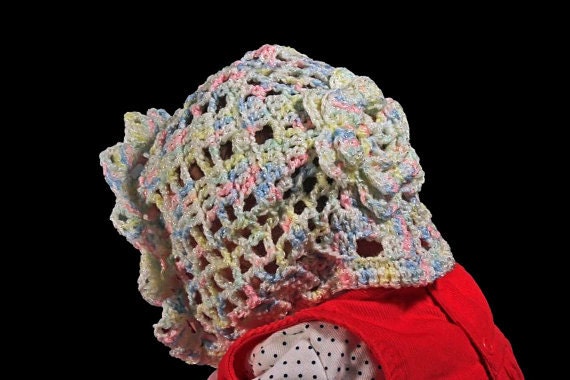 This baby bonnet is an original design and fits a newborn to 3 month old baby.  This saved over generations could become a family heirloom.  With it being multicolored it will go with just about any baby clothes.  If you love the design but not sure of the color we can make this in any color you would like.  We can also make it with 2 tone with a different color rose and shell lace around the front.  We do love custom orders and working with our clients. 
Also in this new section are our baby blankets.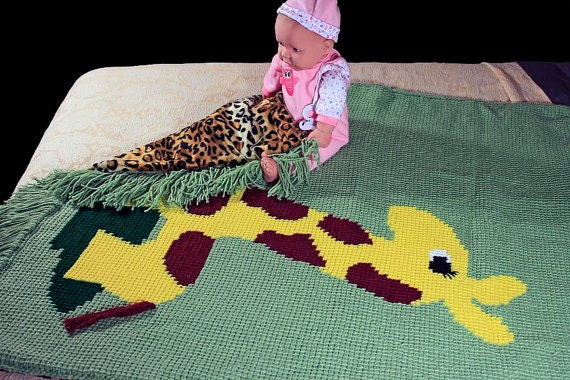 This green blanket is made with Tunisian Crochet.  It is lined with a soft faux fur In an animal print.  The giraffe is finished with embroidered eyelashes and a tassel tail.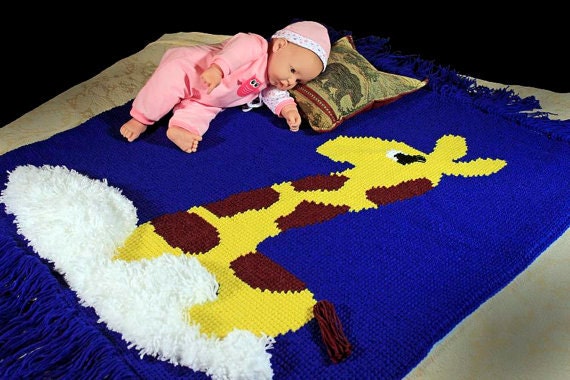 This beautiful baby blanket was made using Tunisian Crochet. The back of the afghan is covered with a light blue faux fur that is extremely soft. The giraffe is finished with embroidered eyelashes and a tassel tail. The cloud surrounds the giraffe's legs giving the blanket a 3D effect.   
These  blankets would make great crib and stroller blankets.  As the baby grows up it will become a wonderful TV blanket for a toddler.  
Both blankets are very warm and perfect for fall, winter, and spring. 
The blankets are 100% handmade. All crocheting and sewing are done by hand.  
If you love these blankets but have an idea of a color scheme of your own please contact us.  We do love custom orders.  
Stop by our shop and see all the other wonderful items we have to offer. 
When giving a gift give one that is handmade with love.  Our items are all made this way and with great attention to detail.
Thank you for stopping by and please enjoy browsing our shop.
Patti, Larry, and Joe